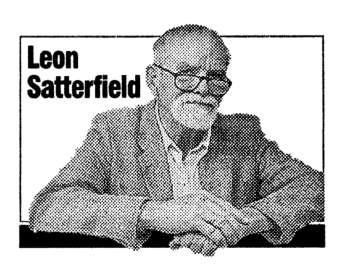 The Truth, Mainly
Archive of past columns
"The Truth, Mainly" was published every other Monday in the Lincoln Journal-Star from April 1990 to March of 2008.
Selected columns have been reprinted in Satterfield on the Loose, published by J. & L. Lee in 1999.
The column's title is taken from the opening of Huckleberry Finn by Mark Twain.
E-mail the web master